As you saw last week, my
Super Moon Party
decor is taking on more of a Boho vibe vs a down home southern look. If you know me, this makes perfect sense. Here are a few things I picked up over the weekend:
IKAT Table Runners from Anthropologie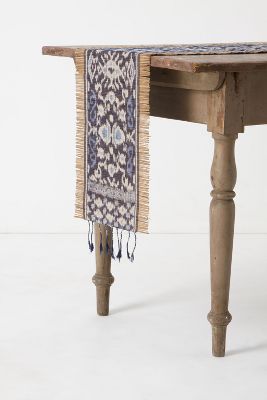 Anthropologie Embroidered Bhangra Pillow and Target Striped Pouf to add to the
Boho Screened Porch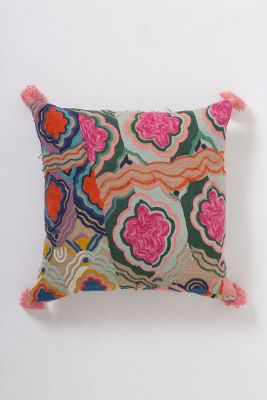 There will be two bar stations. One for the Moonshine Tasting and the other for beer, wine and the signature party cocktail: The Blue Moon. I'm starting to think my napkins will clash with the cocktail.....is that just insane that I'm worried about my napkins coordinating with the cocktail? They had blue/green IKAT so maybe I'll do a quick switch out. Yes I'm a FREAK!
IKAT Cocktail Napkins (HomeGoods)
Blue Moon Cocktail (Secret Recipe)