I'm headed out of town for a few days with my BFF,
Melissa
, to experience Mardi Gras for the first time. She is a native Louisianan so this is nothing new for her, but me......I'm a virgin to this never-ending party scene. Our itinerary includes:
Friday: Balcony party on Bourbon Street to view parade (no I don't plan on showing the goods)
Saturday:
Endymion Ball
(black tie and full length gowns required!)
Sunday: Private party on St. Charles street to view parade
Monday: Horse Races
Tuesday: Fly home in need of massive juice cleanse which I'm starting on that Wednesday
So what does a girl wear to the ball?
Full Length Black Sequined Michael Kors Dress (comfortable but sexy with a nod to the 70s)
Emerald Green Jewelry
Anthropologie Bracelet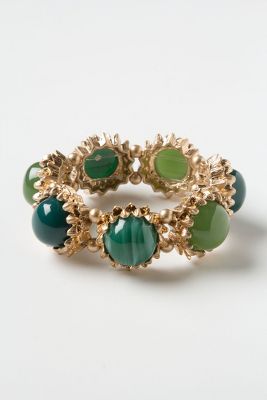 Large Emerald Cocktail Ring; my best attempt to channel you know who
Peacock Feather Hair Accessory
Black Strappy Shoes to add a little edge (these are Jimmy Choo's...mine are wannabee Jimmy Choo's)
Gold Clutch (large enough to hold my backup flats; according to Melissa, the ball goes until sunrise)
Be watching
Facebook
for updates on our trip. I'm sure there will be some entertaining pics. Happy early weekend......back next week!
CHEERS!
B